Ivan Rilski
(family-type center for children)
Number of Children: 22
Ages: 8 – 10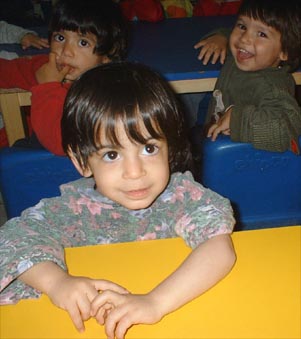 Ivan Rilski update July 2014: Ivan Rilski orphanage needs a small sponsorship to help provide hygiene supplies, supplemental food, and some medicines. This orphanage was closed for a few months, but has now been restructured and re-opened as a family-type center for children without parents. This means that the children who are ages 8-10 years live in family groups. There are only 22 children here which makes it very manageable for this type of structure. We would like to find a sponsor who could provide some extra funding to supplement their meager government budget.
One Heart Bulgaria has a good relationship with this Sofia orphanage — our program officially started here in 2001, though our relationship goes back as far as 1999. The director, Mrs. Ivanova, has been very supportive of our efforts, and has even called upon One Heart Bulgaria to help out when she needs special care for the children. She has also let other orphanage directors know about our efforts and effectiveness.
At any given time, several of the children in Ivan Rilski have disabilities; most are developmentally delayed to some extent. Children are often brought into the orphanage from off the street, suffering from parasites, rickets, and other diseases. Even children who enter the orphanage from family homes exhibit some of these problems.
The director, Mrs. Ivanova, has requested One Heart Bulgaria representatives to stay in the hospital with children who have been seriously ill or who have had surgery.
In Bulgarian hospitals, a child must be accompanied by an adult at all times and the orphanage could not spare one worker to stay with just one child in the hospital — many children were denied medical care for this reason, but that is changing now.
Possibly the biggest problem facing Ivan Rilski is lack of training on the part of the staff. We feel sure that Mrs. Ivanova will require her staff to participate in the training programs as we develop them. For now our representative, Victoria Ilieva, tries to model compassion and correct developmental and educational interaction with the children. She works 8 hours a week nurturing the children through playtime, story time and other assistance. In addition to these needs, this orphanage is in constant need of diapers, hygiene supplies, meat, fruits and vegetables.
Ivan Rilski plays an important role in our organization because Mrs. Ivanova is open to new ideas and programs — she is willing to give us feedback and work with us to refine and develop programs in a way that will benefit the children.
Ivan Rilski Projects
Music teacher: Mrs. Ivanova has asked for help in paying for a music teacher for this orphanage. Salary: $2,400/yr.
Fish and meat supply: $100/mo
Diapers: $200/mo
To sponsor this orphanage, or to help out with a special project, contact our Sponsorship Director, Donna Dushku (donna.dushku@oneheart-bg.org).